Auto Accident Chiropractic at
Miami Valley Spine and Injury Chiropractic
Personal Injury and Automobile Collision Care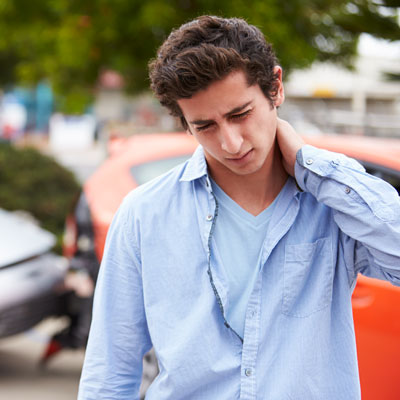 At Miami Valley Spine and Injury Chiropractic, your care plan is completely tailored to your specific injuries and conditions. We begin by reducing your pain, and the next phase of care is to help increase your function and mobility to restore your health and get you back to where you want to be.
NEW PATIENTS »

What Happens in a Car Crash?
In a car crash, a massive amount of energy is transferred from the moving vehicles. Your body absorbs that energy, which results in a variety of injuries. Your body attempts to heal these injuries on its own, but the wound repair it does impacts the motion of the joints in your spine. Essentially, the connective tissue forms a scar, which doesn't allow proper movement and can result in degeneration if left untreated.
We explain your spinal alignment like tires: if you hit a curb and your wheel is out of alignment, the tires wear improperly. Replacing the tires will have the same effect, unless you correct the alignment of the wheel. Until we correct the alignment of your spine after an automobile collision, your body will continue to work incorrectly and create wear in your spine.
How Chiropractic May Help
You may need more than one practitioner to achieve all of your goals for recovery, but getting chiropractic care is an important first step. If you see a surgeon, they can only tell you if you need surgery or if you don't. If you don't need surgery, they can't help you.
A pain management doctor can help with your pain, but can't improve your structure or function. We are uniquely qualified to diagnose and address mechanical spine injuries—and we will also diagnose conditions that may need other types of therapy.
We work closely with many other doctors, and we will help you get the care you need, even if we have to fight for it. We will refer out for any necessary imaging, as well as other care such as physical therapy, massage therapy, neurosurgeons or orthopedic surgeons, and even trauma counselors.
Take That First Step
Contact us today to learn more or to schedule your first appointment with Dr. Ferguson.
---
Auto Accident Chiropractic Beavercreek OH | (937) 426-0777