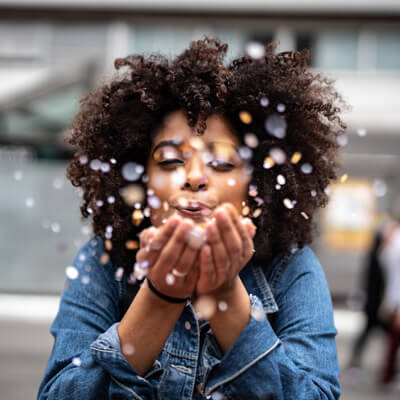 Miami Valley Spine and Injury Chiropractic Reviews
What Our Beavercreek Patients Say
At Miami Valley Spine and Injury Chiropractic we love when patients share with us their feedback and comments after chiropractic care. Please read our patient testimonials below to see what other people have achieved through their tailored treatment plans with us.
Share your stories too! Click here to send us your feedback so that we can help to spread the word about the benefits of natural Miami Valley Spine and Injury Chiropractic care.
For more information, or to schedule an appointment contact us today.
---
Pain Free!
After Waking up with a back ache and not being able to barley move or walk for three days I went to Dr. Ferguson. After just two visits I am completely pain free! Thanks you Dr. Ferguson I feel great!
Connie S.
Released Pain
I had a wrist issue and made an appointment to see a sports Medicine doctor to see if I needed surgery or rehab for my wrist. I mentioned this to Dr. Ferguson and he said he would check it out. Through a series of appointments he was able to adjust and release the pain in my wrist. He saved me from an unnecessary trip and or surgery with another medical facility.
Lisa K.
Treatment Helped
I came in with a Herniated disc in my neck,was in severe pain and couldn't hardly lift my right arm. I was looking at surgery but Dr. Ferguson said he could fix it without surgery. After Two Weeks of Treatment I was pain Free!
Terry D.
First Choice For Care
When my daughter was a year old, she had a Fever of 104. We were on our way to the Pediatrician and we stopped by Dr. Ferguson's office. He adjusted her and within minutes her fever broke and by the time we got to the Pediatrician her temperature was down to 99.0. I have no problem bringing any of my children for a well Visit or an ill visit. Dr. Ferguson keeps all of us healthy and he will and has been our first choice for all care!
Jennifer T.
Many Thanks!
Came in with two herniated Discs in my low back. After other medical procedures and no help from them, I came to Dr. Ferguson and after multiple visits I am Pain Free! I could not walk straight and everything I did involved a lot of pain. I could not work and after a couple weeks of treatment I am back to normal activities in life. I'm so thankful for the work they've performed on me and don't know what I would have done without this place and treatment. I cannot thank them enough for their work to get me back to normal and Pain free!
Brandon S.
---
Miami Valley Spine and Injury Chiropractic Reviews | (937) 426-0777