Chiropractic Care
Say Goodbye to Medicine and Surgery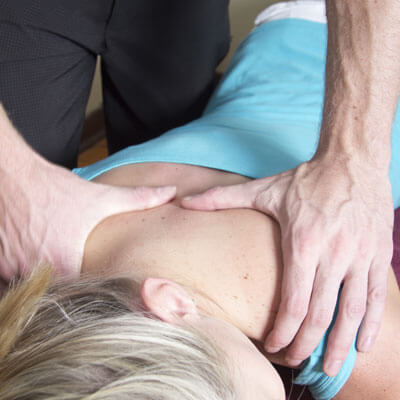 Miami Valley Spine and Injury Chiropractic chiropractor Dr. Ferguson strives to improve your health with natural and lasting techniques.
With pain resulting from poor posture to sports injuries, a chiropractic adjustment might be just what you need. Chiropractic care goes beyond neck or back pain, and can safely and effectively address arm and leg joints, herniated discs and headaches.
Many people might not be aware that various pains are typically linked to the nervous system. It has been proven that most health issues are connected to the spine and joints. Most people use pain medications to temporarily cover up the pain, but this can result in more problems down the road. The pain could be warning you of a bigger problem that you are not aware of.
We offer a lasting solution to allow the body to heal itself without drugs or surgery.
NEW PATIENTS »

What Does a Chiropractor Do?
Evaluation
Dr. Ferguson will assess the musculoskeletal and nervous systems to locate the root of the problem. From there, he can diagnose the source of the pain in order to find the best solution for relief and restoration of function.
Care
Chiropractic adjustment is the most common method we use to relieve back pain. It can safely and effectively adjust joints to restore mobility. Decompression therapy is performed for bulging or herniated discs, and is both more effective and less expensive than undergoing surgery.
Management
Most adjustments offer immediate relief, but it is important to manage your health to keep functioning at your best. Dr. Ferguson may also offer lifestyle suggestions to help manage your condition.
Book an Appointment
We can give you the benefit of an overall healthier life by relieving pain and restoring health, naturally. Contact us today to schedule.
---
Chiropractic Care | (937) 426-0777